With so much to do in Tuscany, we want to share some of our favorite places to visit. We are within an hour's drive of many fabulous and famous destinations. We are the perfect place to stay as you explore the region. Let us help plan your perfect trip. Click an image below for more information.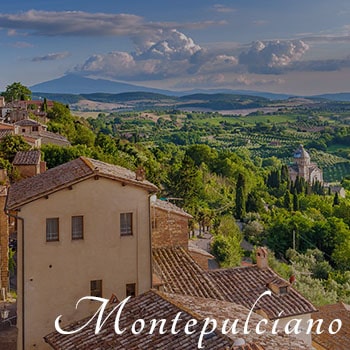 The largest hilltop village in Tuscany.   On the other side of the valley from us–you can see the village lights every night.  You can drive, but you can also walk–its 8 kilometers.  Surrounded by vineyards, it's known for its vino nobile red wine. The city, full of elegant Renaissance palaces, ancient churches, charming squares and hidden corners, boasts fantastic views of the surrounding valleys.
Pienza is a Renaissance gem which faces the Val d'Orcia. In 1996 it was declared a UNESCO Human Heritage site. It was completely restored by the Pope Pius II and it has a beautiful Cathedral which has a mix of styles: Gothic-French, German and Italian Renaissance. Pienza is the ideal place for a short journey between culture and gastronomy. It is also very famous for the Pecorino cheese.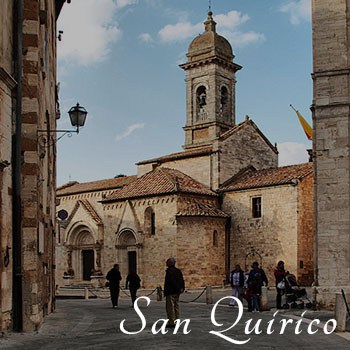 This place worth absolutely a visit. The town itself and the surroundings offer amazing and unexpected surprises and it is, without any doubt , one of the Val d'Orcia most charming place, rich of history, monuments and breathtaking atmosphere. It still has a selected tourism and a pleasant friendliness and simplicity which finds its way into everybody's heart.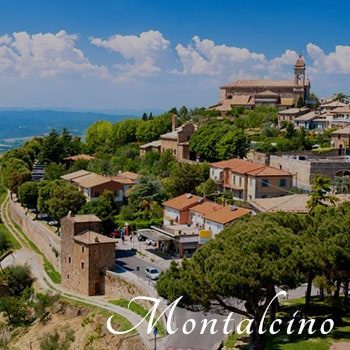 Montalcino is well known for its endless vineyards and the production of the famous Brunello wine. It is located at the end of the Val d'Orcia and has a beautiful Medieval Castle where, every summer, there is an archery competition with period costumes. It enjoys a beautiful view on the Ombrone valley. Its famous wine is by now booked 5 years in advance, at the harvest time.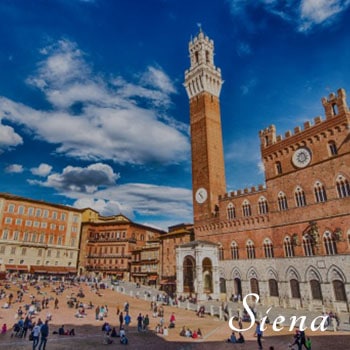 Siena's thriving historic center, with redbrick lanes cascading every which way, offers Italy's best medieval city experience. Most people do Siena as a day trip, but it's best experienced at twilight. While Florence has the blockbuster museums, Siena has an easy-to-enjoy soul: courtyards sport flower-decked wells, alleys dead-end at rooftop views, and the sky is a rich blue dome.  Wander narrow streets lined with colorful flag and iron rings to tether horses.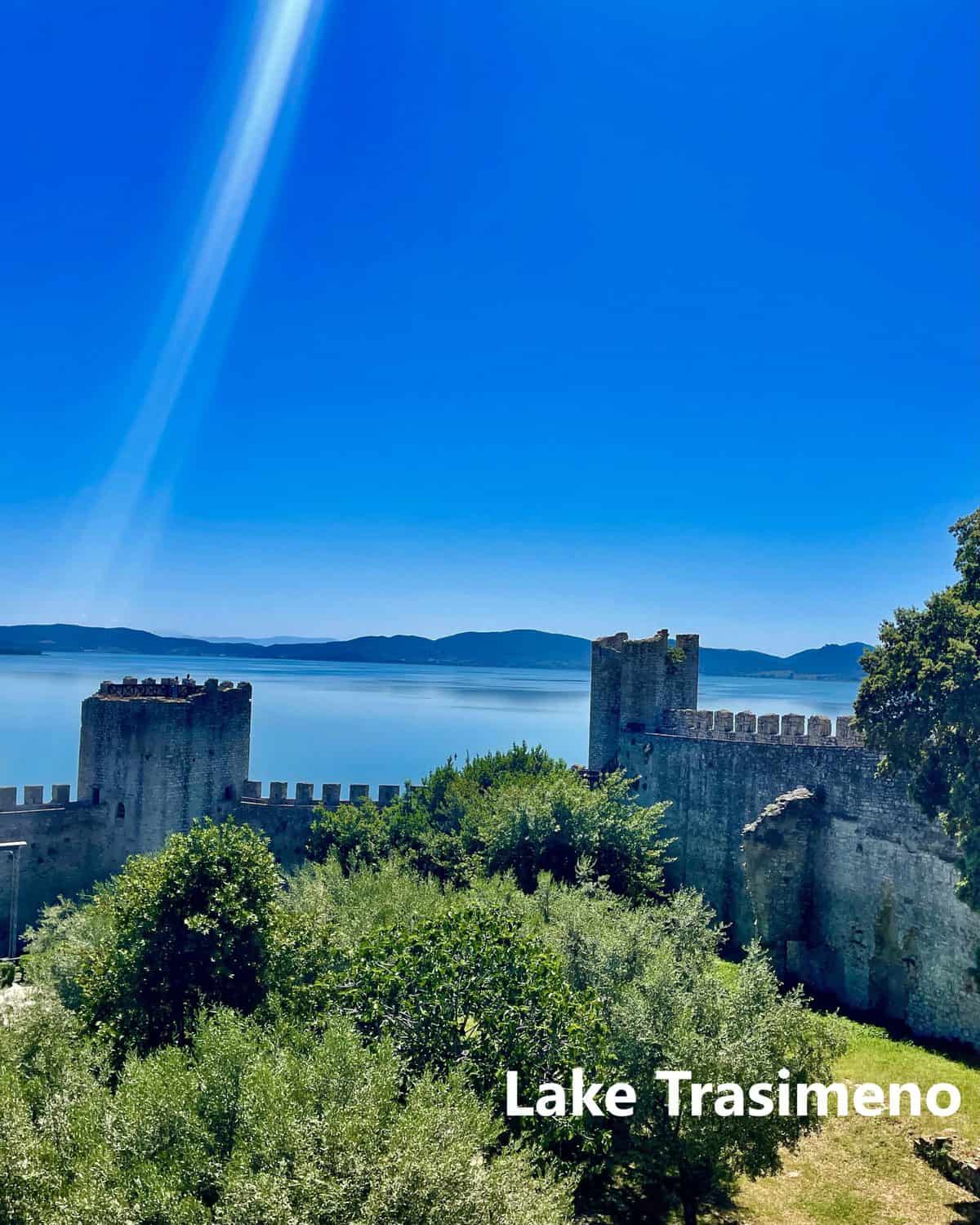 Lake Trasimeno is located in the green heart of Umbria, amidst beds of reeds and charming white water lilies. It's a true natural paradise.  Castiglione del Lago is located on a limestone promontory, above the ruins of several Etruscan tombs. The castle can also be admired from here, as well as the medieval walls of Palazzo Ducale, which is connected by a local pathway to Rocca del Leone fortress–still guarding the lake it overlooks.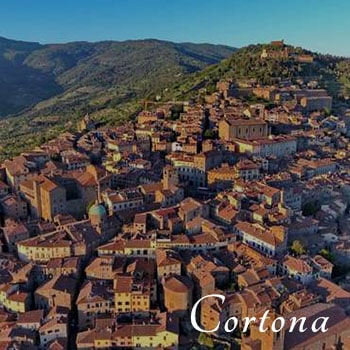 Cortona blankets a 1,700-foot hill surrounded by dramatic Tuscan and Umbrian views. Frances Mayes' book, such as "Under the Tuscan sun", placed this town in the touristic limelight but long before Mayes ever published a book , Cortona was very popular and considered one of the classic Tuscan hill towns. The city began as one of the largest Etruscan settlements, the remains of which can be seen at the base of the city walls, as well as in the nearby tombs.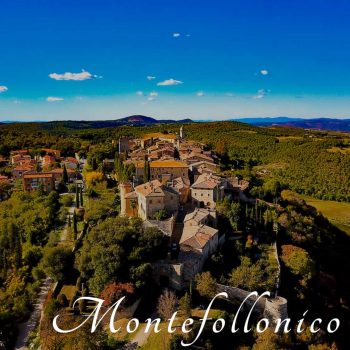 Montefollonico, a typical isolated Medieval hamlet is surrounded by 13th century walls of fired bricks.  Narrow and winding alleys, short and rustic houses characterize this place and make it an authentic and genuine Tuscan glimpse.  Montefollonico is unchanged since the 12th century–off the tourist path, it offers a glimpse of medieval life.  With less than 450 people–its the perfect place to relax and  enjoy the views.