Relais La Chiusa
Boutique Inn & Restaurant

Located in the Heart of Italy
TripAdvisor, July 2021:  This resort is a MUST!  "The resort is just what you think Tuscany should be –located in a tiny village with views of many others across the hills of olive trees and vineyards. It was our Favorite place!"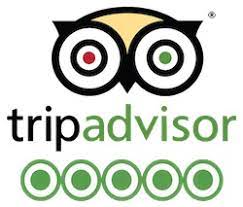 Nestled in the hills of Tuscany in an historic olive oil mill stands Relais La Chiusa, a delightful 18 room boutique inn and restaurant.
Originally an olive oil mill, each of Relais La Chiusa's eighteen rooms offer you a place to rest and relax after a day of exploring Tuscany. Every room is unique and has all the comforts of a luxury hotel. Located in Montefollonico and 9 minutes from Montepulciano.  Enjoy the beautiful views of Montepulciano and Monte Amiata as you stroll the rolling hills that lead to our 1000-tree olive grove and vineyard. Return to your room each evening to turn down service and a sweet treat!  And yes…we are pet-friendly!
TripAdvisor, 24 June, 2021:  "I can say that more than a dinner it was a real taste experience to be repeated and repeated and repeated again.  Beautiful location and very kind staff helped to make this evening truly unforgettable!!!"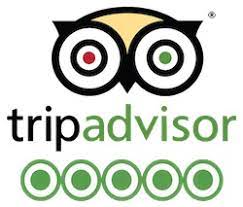 Garden to Table Tuscan Restaurant
The large kitchen is the heart of our restaurant. Once shared by several families, our kitchen welcomes guests all day. Our contemporary Italian and Mediterranean menu is created from fresh products, grown or produced by us, or local producers that are seasonal. We use vegetables only at the time of year when they grow in nature, ensuring each plate is delicious and flavorful.
Our cuisine is the fruit of a long experience that starts with the traditions of Tuscany and looks to those of the modern world that makes our food complete, balanced, and in harmony with the seasons. We use fresh products of the highest quality, bringing to the table the work and passion of those who believe in what they produce.
Our secret is simplicity.  Simplicity is a must when mastering the subtle techniques of fine cooking.  Simplicity means only the essentials, and the highest quality of fresh produce. It means tradition infused with creative intuition.
Fresh pressed "liquid gold" from our 300 year old trees right here in our 1000-tree olive grove.
Our cooking school in Tuscany is like no other. We go to the real source of the cooking traditions. Our classes are taught by local Tuscan women; the mothers, grandmothers, aunts, and wives who know what real traditional Tuscan cooking is all about.
Create a Culinary Masterpiece
We invite you to join us in our medieval hill-top village for a week of cooking and delicious meals where the women of the village are masters of traditional rustic Italian cooking. It is their art. They will endear you with their skills and laughter in the kitchen. Our teachers use the same recipes their grandmothers, or "Nonnas," as we say in Italy, used. This is a unique experience; nothing has changed for generations, this is the way women in Tuscany have cooked for hundreds of years. It is truly magical to see Tuscan women cook!
With so much to do in Tuscany, we want to share some of our favorite experiences with you. We are within an hour's drive of many fabulous and famous destinations. We are the perfect place to stay as you explore the region. Let us help plan your perfect trip.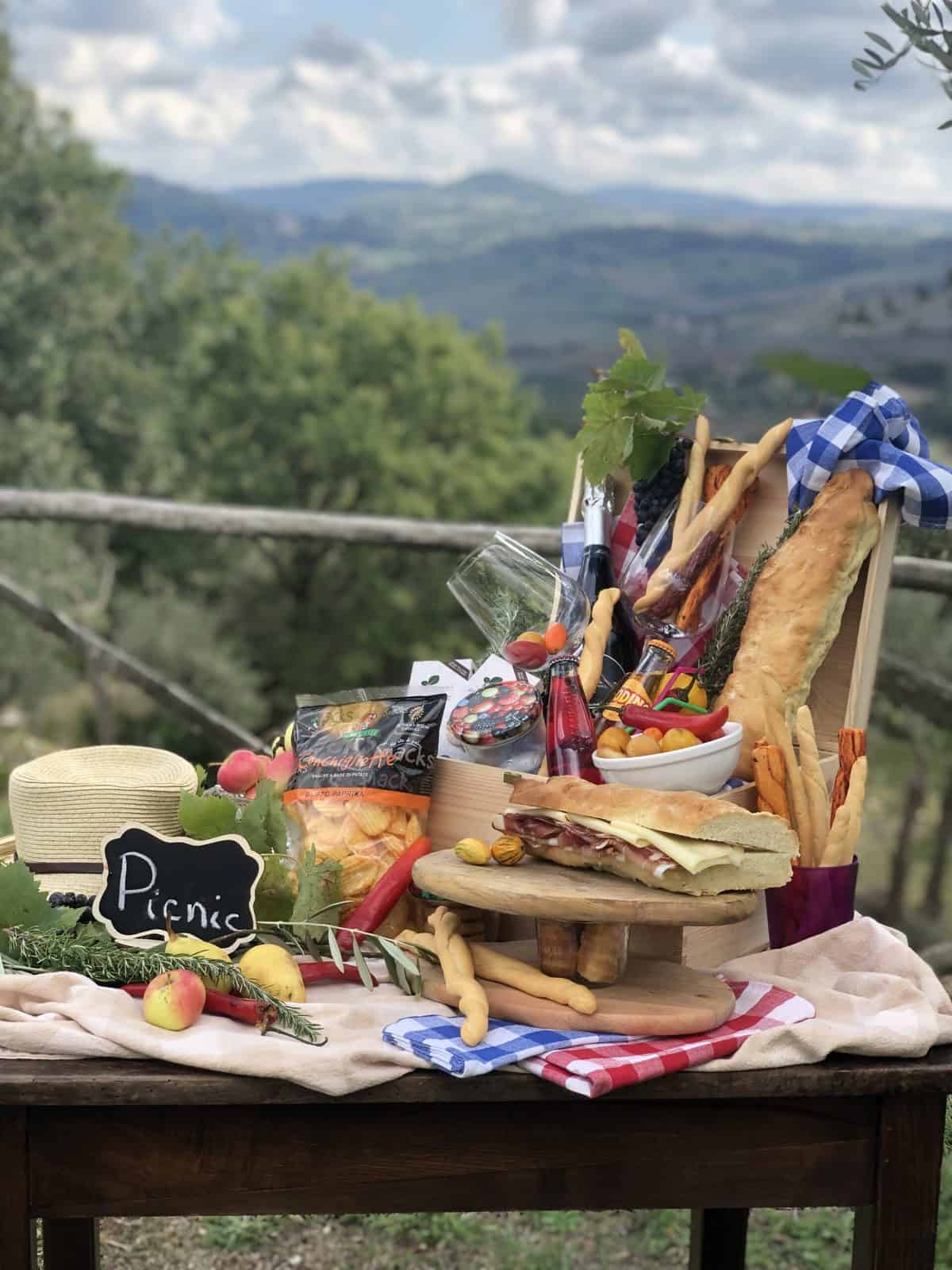 Our picnic basket is perfect for a day trip, a stroll thru our olive grove or vineyard, or a quiet lunch on our terrace. Choose from our menu of traditional Tuscan deli meats, cheeses, olives, sandwiches, fresh salad greens, and dessert items. Wine, water, sodas or juice are also included.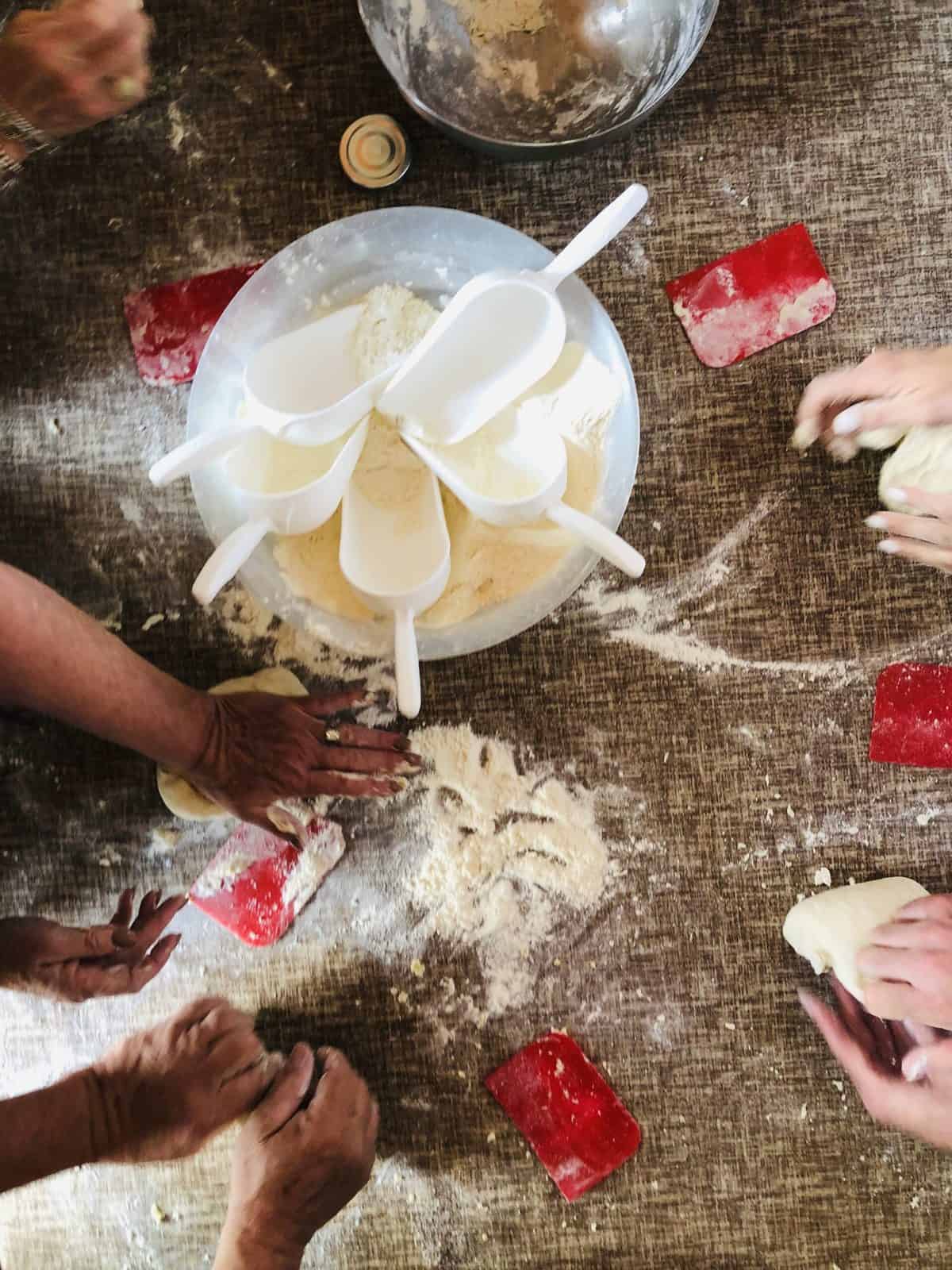 Let one of our Nonnas teach you the secrets of the "la povera cucina Toscana". They will share their recipes that have been handed down for generations all made with fresh, local ingredients.  You will delight your family and friends with your new culinary skills.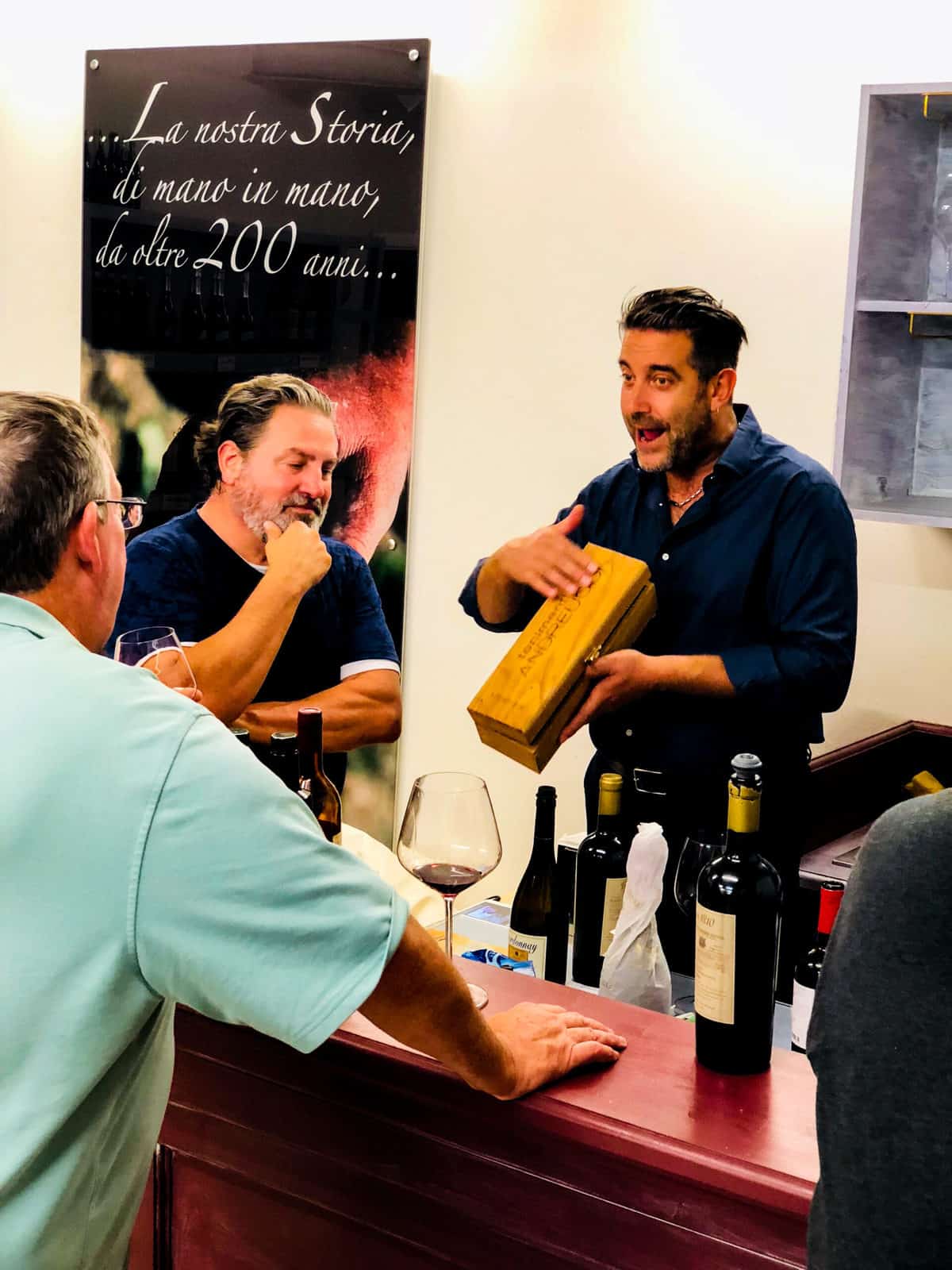 Take a journey through Tuscany's rich liquid history. Let us guide you to the wineries that are authentic, local and achieve the highest quality wine. Visit their vineyards, meet the wine makers and taste their vision of Vino Nobile di Montepulciano or the unique taste of our local Prosecco .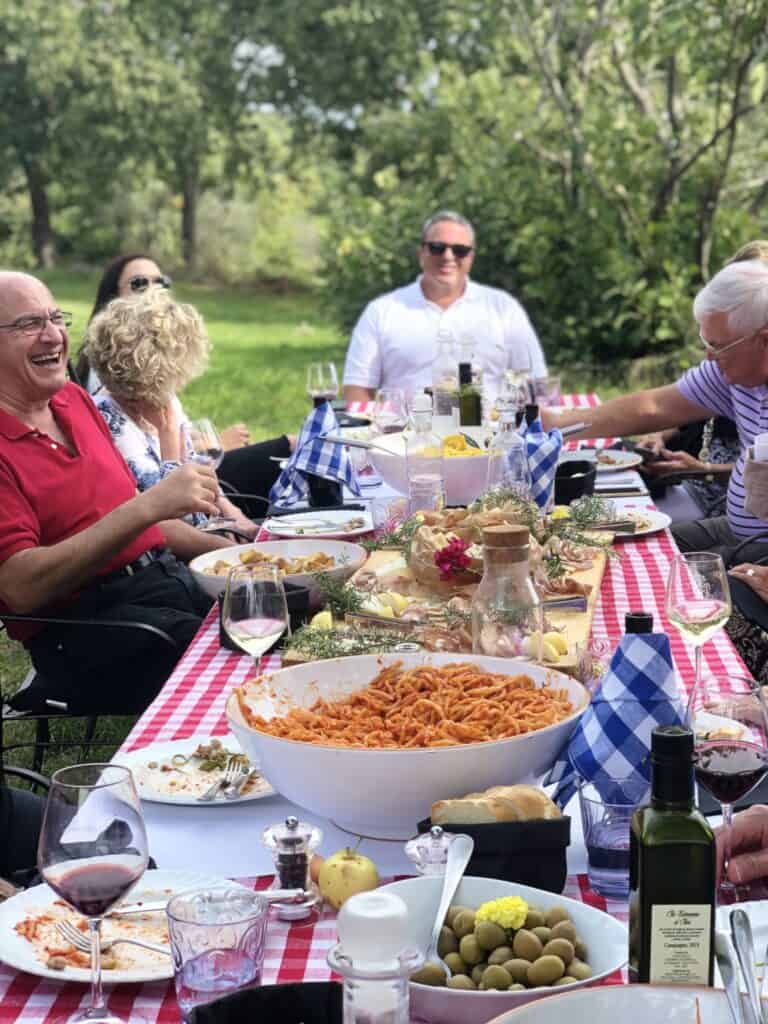 Like a scene from a movie you will enjoy a traditional Italian lunch, served family style, set among our 300-year-old olive trees. Tuscan bruschetta, local cheese and meats, fresh baked breads, traditional bowls of pasta to share, salad, olives and Tuscan cantucci.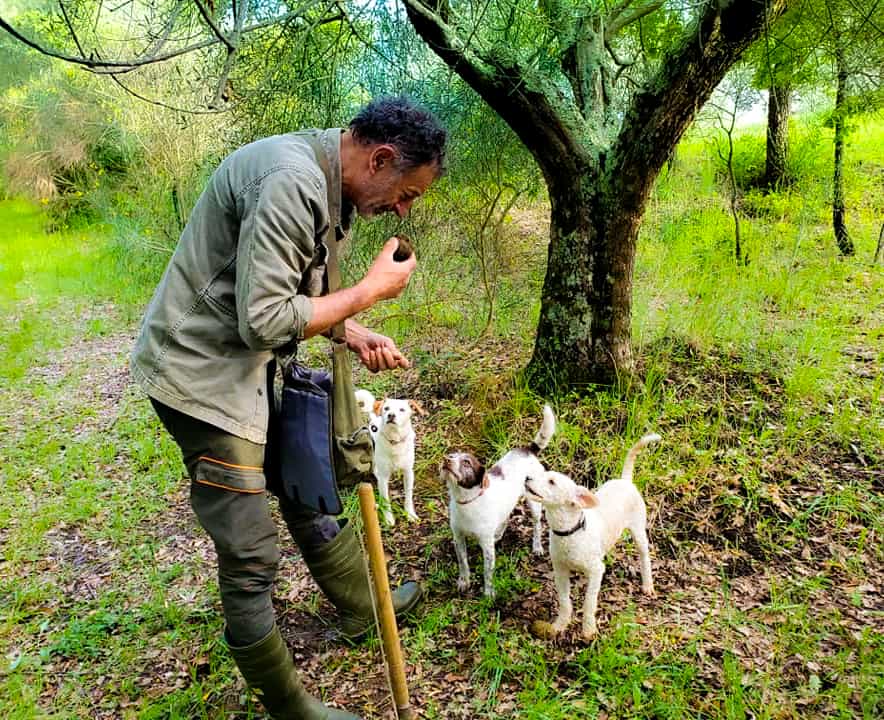 Hunt for these culinary gems with our private truffle hunter and his skillful pups in the "backyard" of La Chiusa. See how the dogs are trained to sniff truffles, watch them dig and work as a team.  Afterwards, enjoy a delicious meal of truffle pasta and wine.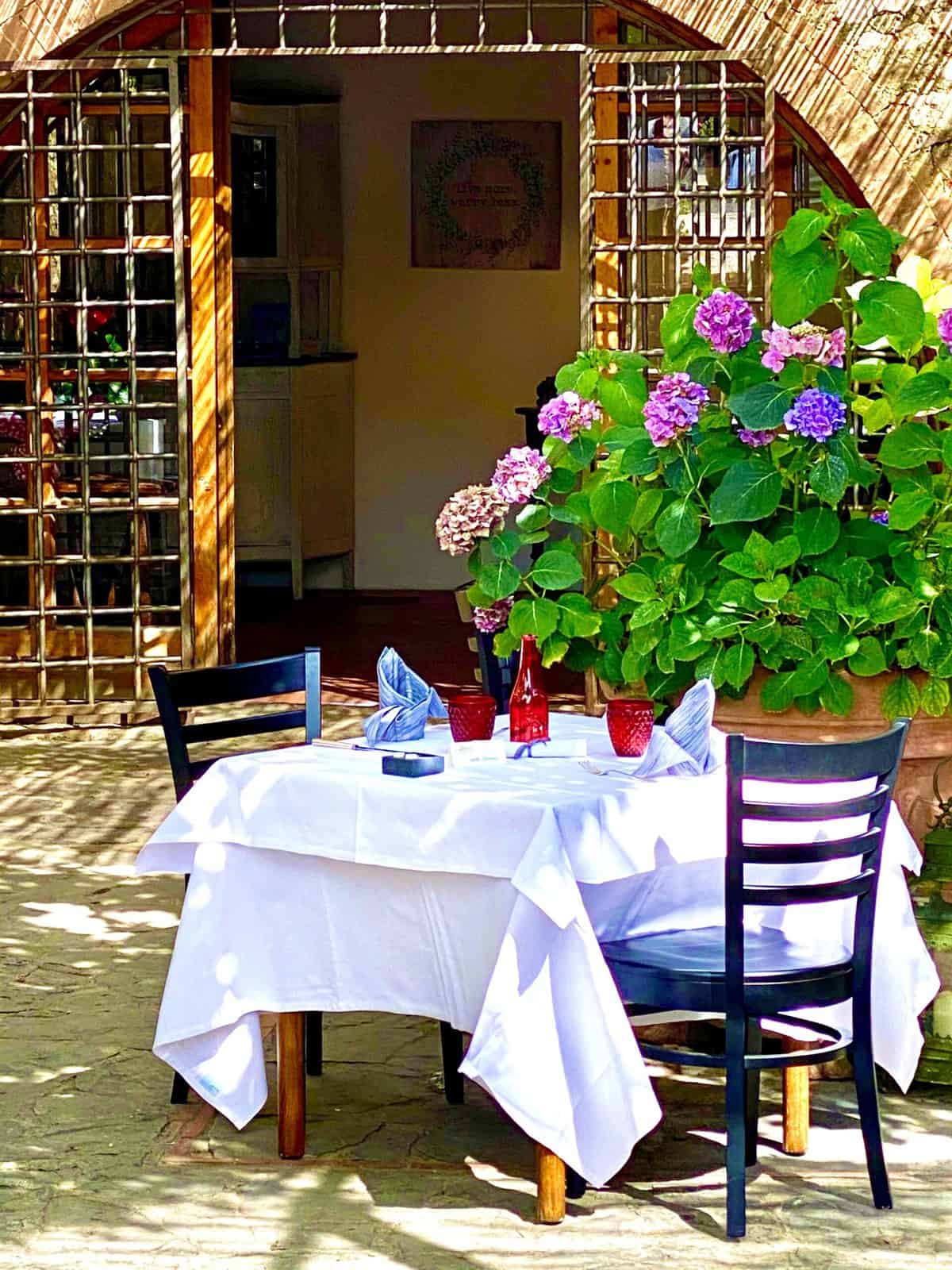 Let our chef amaze you with a special meal for 2 or 102. You can pick from a romantic table set in the courtyard, a table in the kitchen or let your imagination guide you. We can help you design the perfect experience!
Sample the world famous sheep cheese "Pecorino di Pienza" from this family owned and operated farm. You will be delighted by the farm and dairy tour, farm to table lunch and choose from over 15 varieties of cheeses to taste.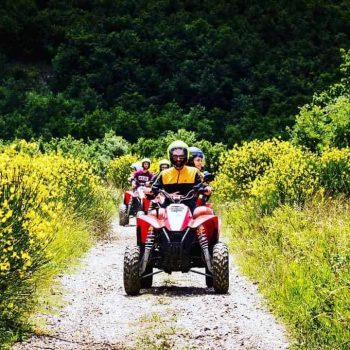 Imagine riding the backroads of Tuscany on an ATV. Your guide will take you to off the tourist path sites, behind villages for amazing views and out of the way secret places. This is a ride you will not soon forget!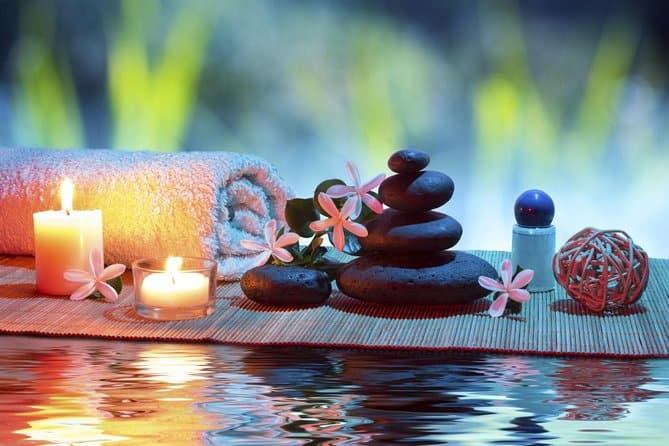 After a long day of adventure retreat to "Spa Olive" for a relaxing spa treatment. Spa Olive (opening 2022) offers a wide variety of treatments to help you relax and rejuvenate.  Dedicated to your well-being and peace of mind. We offer in room massage with advance reservation in 2021.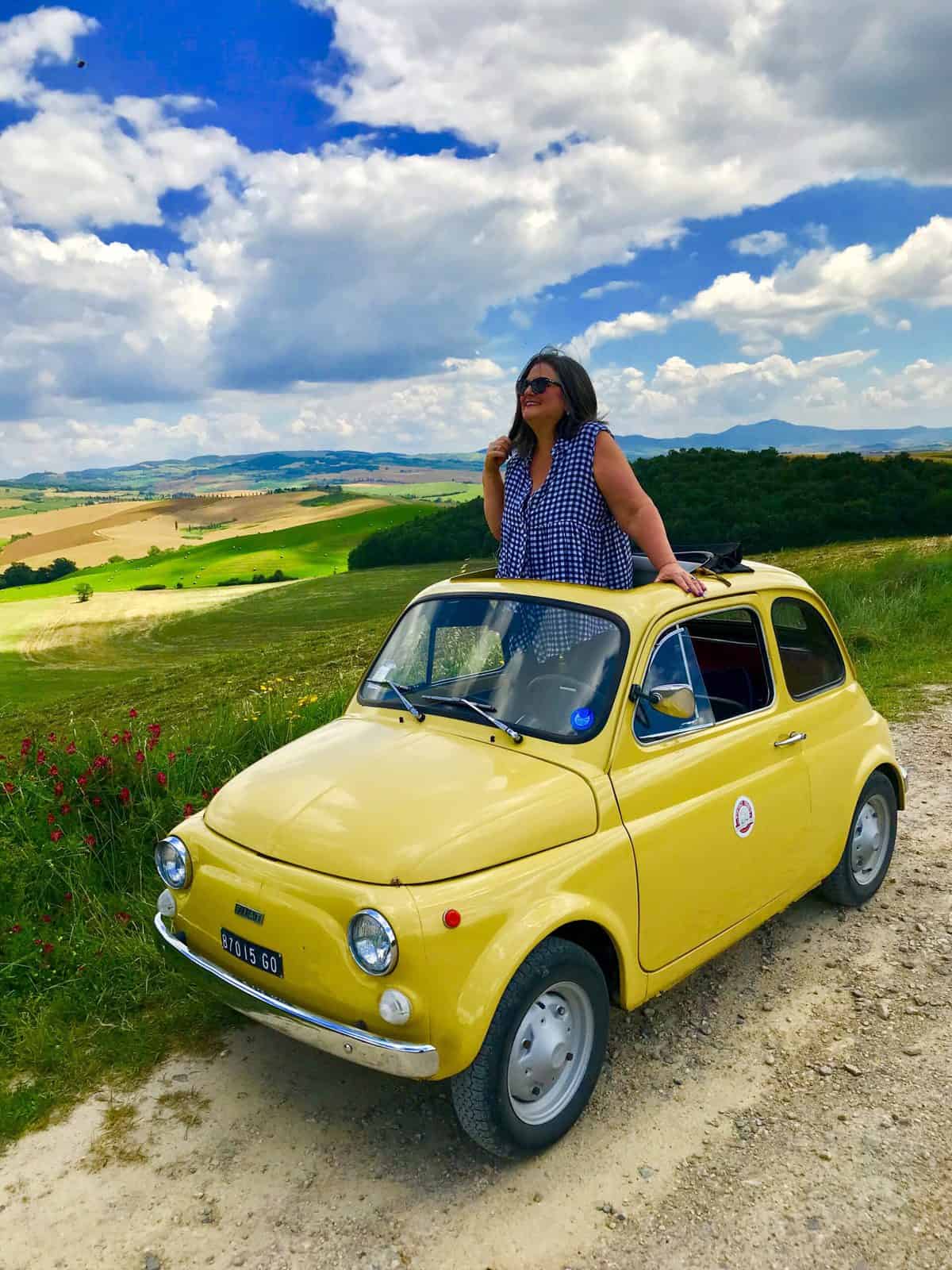 Your imagination is your guide. We can set up any type of custom tour with any of our professional tour guides, or we can suggest tours you can do on your own. From ballooning to photography and outside thermal baths–we have itineraries for everyone's enjoyment.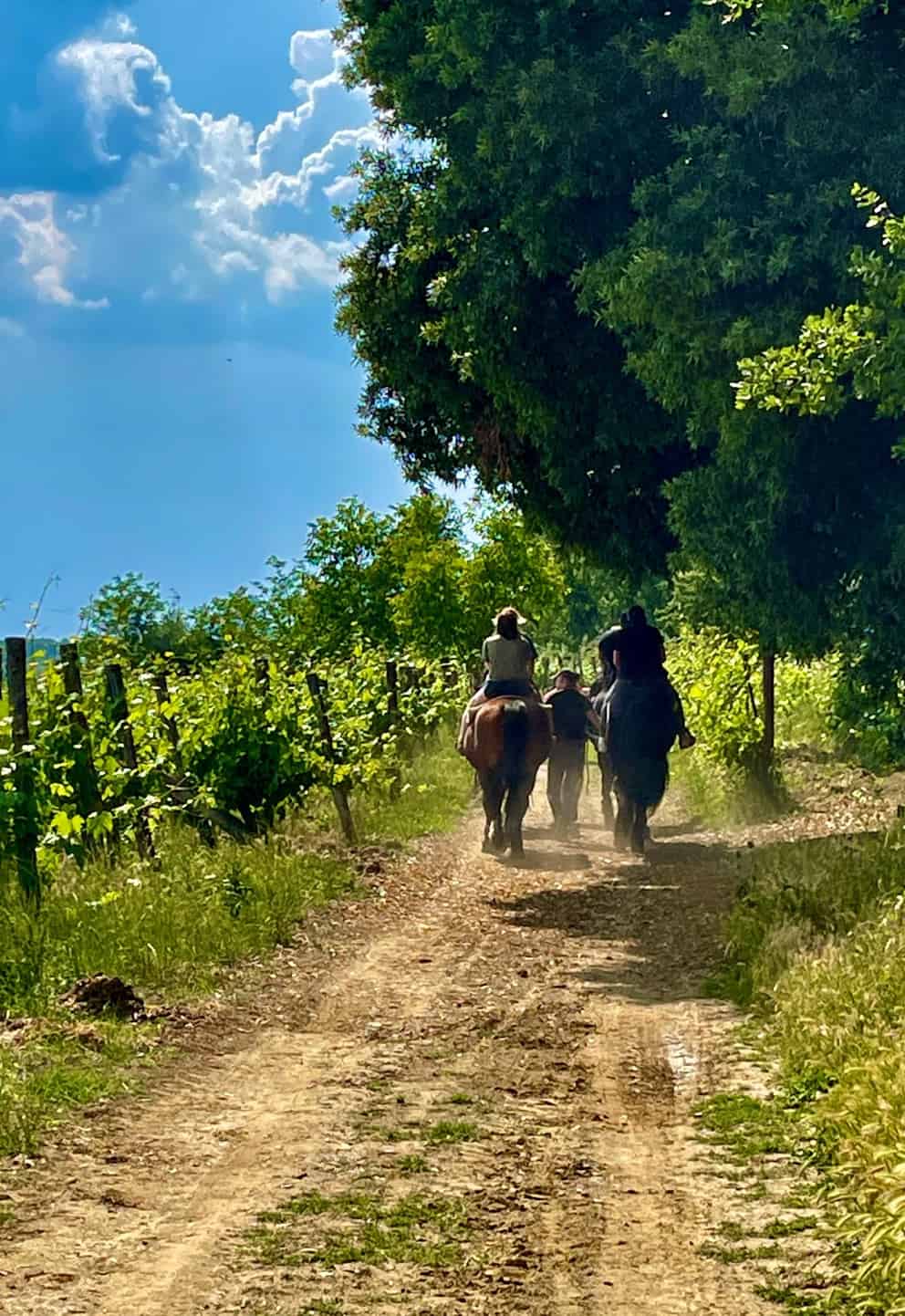 Horseback riding reveals the true beauty of the Tuscan countryside,  The guided ride takes you on a relaxing and unforgettable stroll thru the luscious green landscape and local vineyards.  Stroll among the grape vines at the base of the surrounding foothills.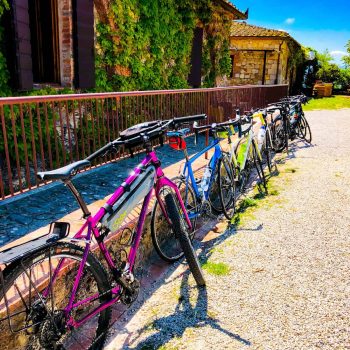 Want to bike the hills of Tuscany? Your guide will take you on a bike tour of our area and you can even get an e-bike for those rough up-hill rides. Don't forget to bring a picnic basket from our kitchen for a quick midway snack!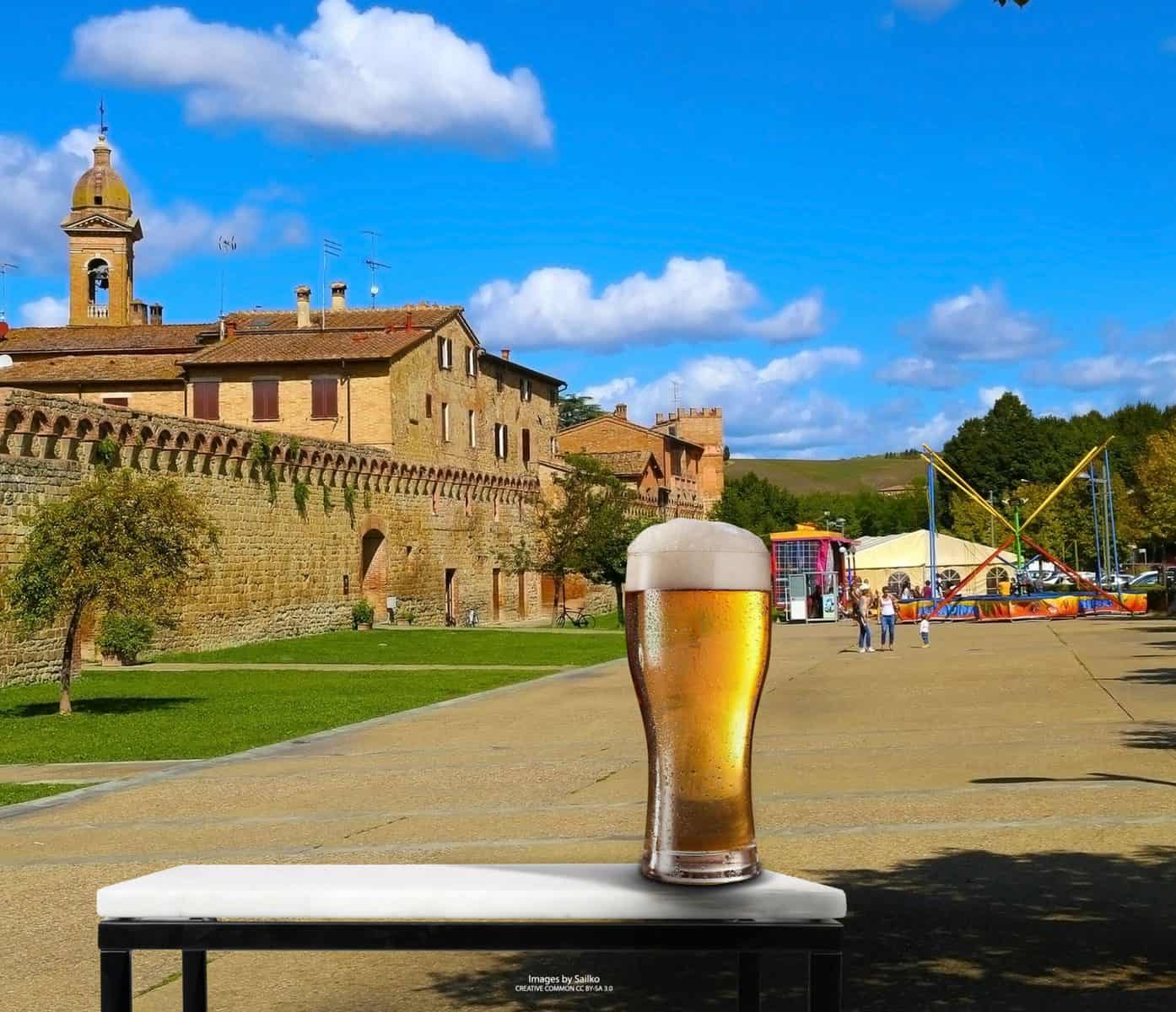 Yes! Tuscany has beer and Tuscans do enjoy a cold beer to wind down and relax.  Savor the classical flavors of homegrown ingredients. Visit one of our local artisanal breweries.  Like our wine, beer is made locally and with as much love and flavor as our country.  Let us  schedule a tour and tasting.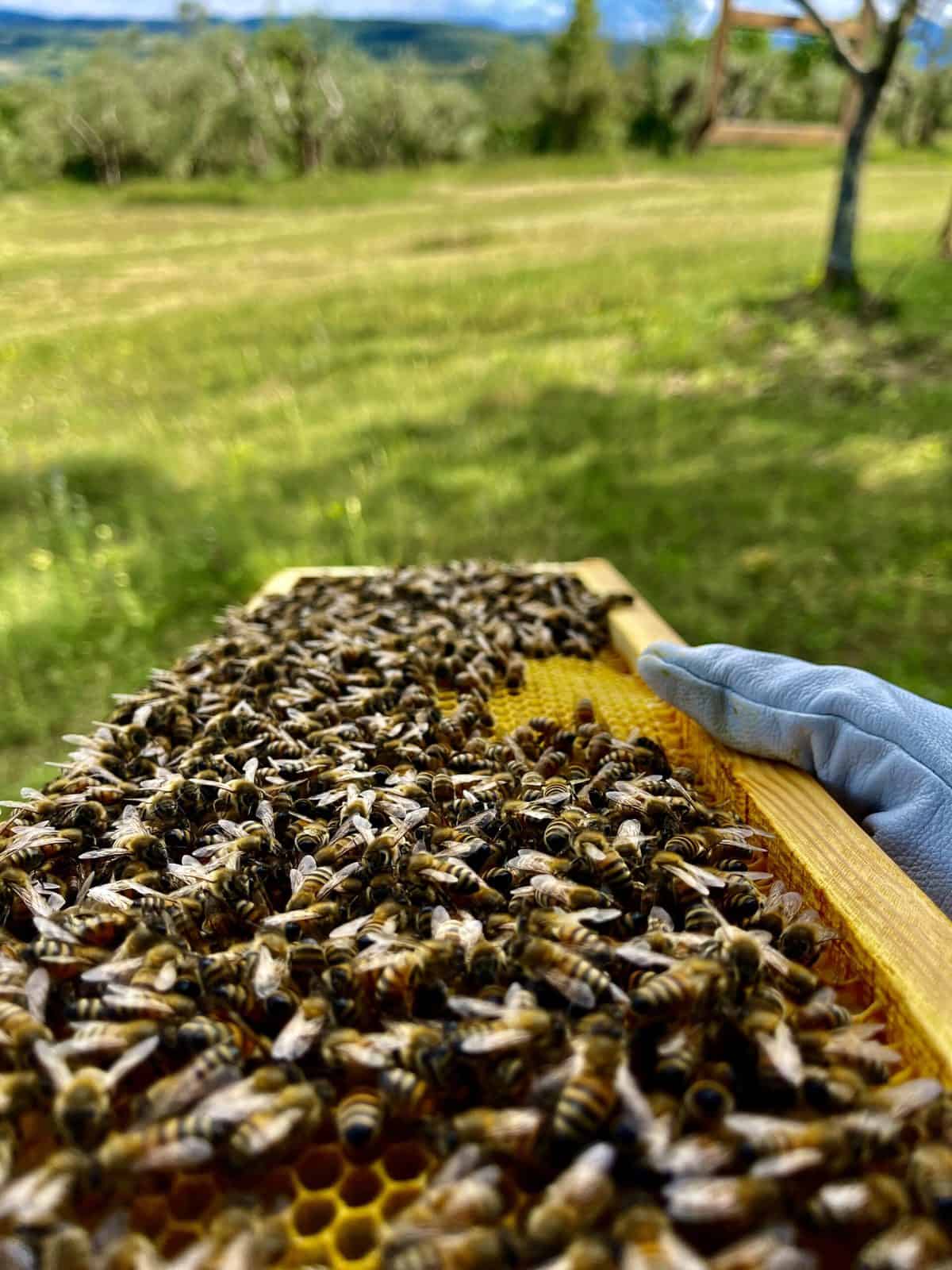 If you are feeling adventurous you can book our 'Honeybee Experience.' These last approximately 30 minutes and are here at LaChiusa. You will receive an introduction to honeybees and afterwards put on one of our beekeeping suits and get 'up close and personal' with our bees.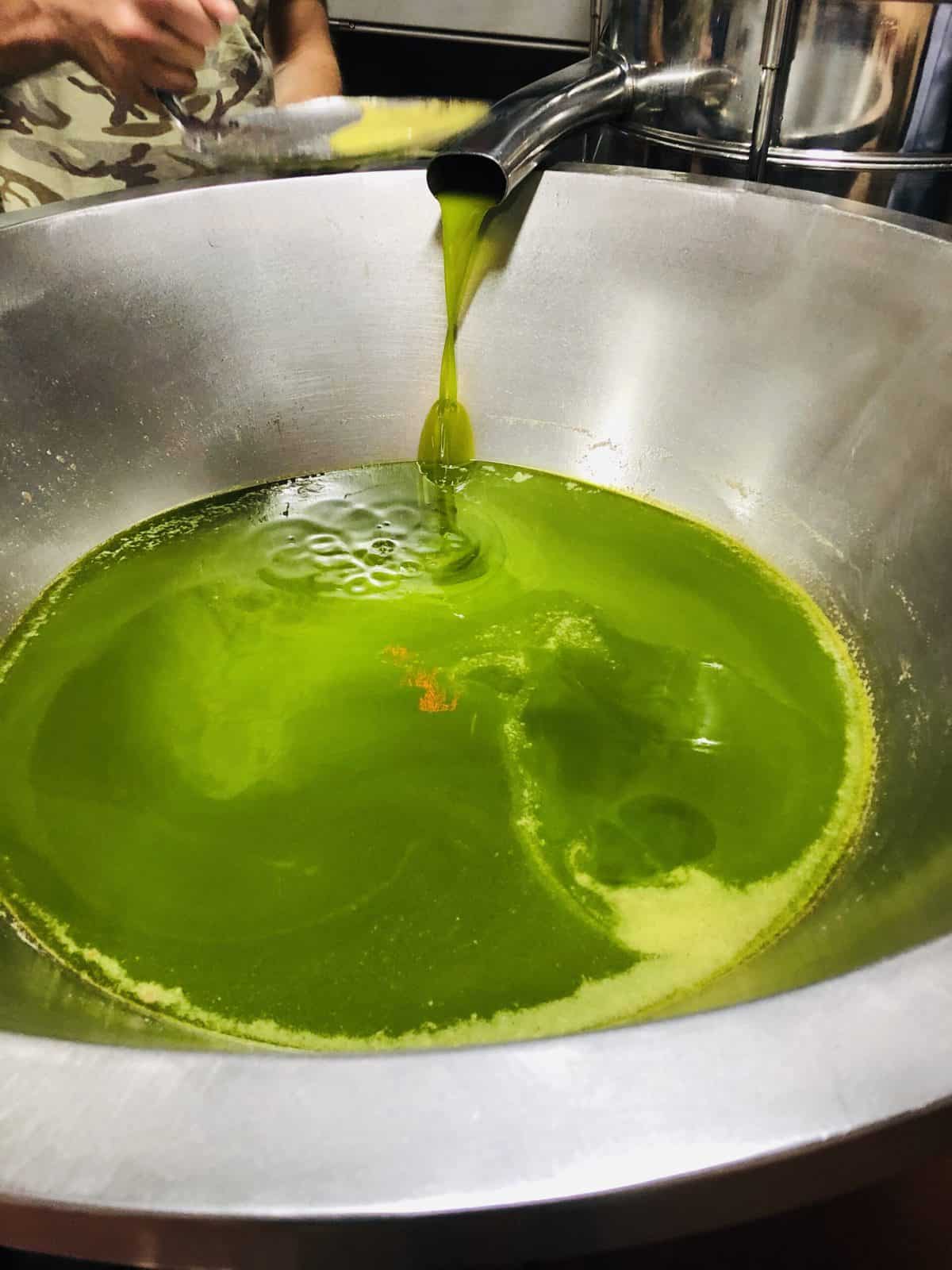 Experience the steps of olive oil production. Your day begins with a visit to the olive oil press, followed by a tasting session under the tutelage of an olive oil expert.  At the end, you can choose to have your favorite varieties shipped to your home address to make sure you don't forget the real thing!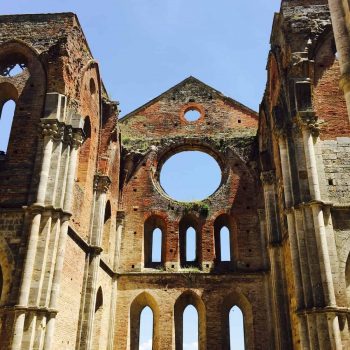 Want to learn more about the area?  Let one of our trained guides take you for a tour thru the local hill-top villages.  Discover hidden gems and learn the rich history of our area.  Explore Renaissance architecture, Italian history, Tuscan landscapes, and the origins of Italian wine.